Archive for May, 2009
You are currently browsing the Life.Love.Couture. blog archives for May, 2009.
In keeping with the crazy 80's trends taking over the world right now, Neon is clearly the expected accompaniment and is popping up in the most unexpected places, our fave way to rock the trend, Electric Pink! As you search for little ways to add a bit of pop to your spring wardrobe, pay mind to everything from bubblegum to persian rose and all that lie in between. Whether you're risky enough to go head to toe or just want to dabble in a little magenta fun, hot pink is the new black so figure out a way to integrate it in to your closet quickly.
Clockwise from top: Adam Silk Jumpsuit, Christian Louboutin Paquita Sandals, VPL Swimsuit, Fendi Perforated Leather Skirt, Pierre Hardy Sandal, Timex Digital Waterproof Watch & Alexander McQueen Neon Panel Clutch

We know Mischa used to be a style icon & we know she followed that with quite a stint on the Worst Dressed List but what we didn't know until very recently is that she's been back and she is looking better than ever! Hopping around town, often with her BFF Matthew Williamson, and more often in his clothing (even rocking his H&M line more than a few times) Miss Barton has been showing us why we loved her in the first place…her signature Brit Hipster meets Luxe Bohemian look is definitely one for the inspiration notebook (we know you keep one and if you don't than shame on you)! Check her out and start to follow again…
Xx MAK
These are surely not for the faint of heart, but those who are true fashion risk takers have already been dying to get their hands on, and start merchandising up, a pair of hotpants. We are certainly ready and willing to get the trend on the streets asap…our pick, this little black sequin number from Topshop! Since they are our one stop shop for doing it up in affordable style, day to night, we've put together two full looks from the fab store, one to dress 'em up and the other to dress 'em down…either way you do it, it's definitely time to follow in the footsteps of our favorite trend setters: Chloe, Victoria, Carrie Bradshaw of course, and the ultimate final say, the Chanel Runways. If you're ready to be daring, do it in this must have item, guaranteed to be fab.
2) Premium Embroidered Jacket – $190
4) Stripe Cup Corset Top – $65
6) Lauren Strappy Platform Sandal – $135
Xx MAK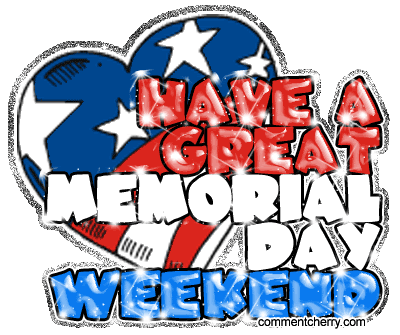 We'll be back after the break!
                                       Xx MAK
From our favorite sportswear brand, LNA, in collaboration with The Invisible DJ, comes The Music Tee, only $60 for both Men & Women, available exclusively at Ron Herman & LNA Clothing. And with each purchase of The Music Tee, comes a special code to download the exclusive playlist! In stores May 26th.

Xx MAK

Simply brilliant! Not only do these fabulous Hooker's Delight Martini Glasses have the perfect little hook for fishing all the goodies out of your drinks (we all know how much trouble we go to trying to elegantly grab those olives, cherries and perfectly pitted Lychees from our liquor drowned glasses) but they are also a dazzling accessory! What better way to adorn yourself during a night out on the town than with classy, glamorously bejeweled drink glasses! Gorgeous AND useful…who could ask for more? Find them at Greece is for Lovers!
Xx MAK

Last night we had the opportunity to preview La Perla's new beachwear collection at a fabulous event hosted by VIVmag, an incredible digital magazine sitting right on the forefront of online trends and social media! The event not only allowed us to shop La Perla's collection first, and, with a cute little discount, but their partnership with VIVmag offered the chance to score a ridiculous trip to Fiji and a FREE membership to this hot new magazine! Finally meeting Kristina & Karen, the masterminds behind the entire mag (yes we said ENTIRE mag), was just the icing on the cake…it's no coincidence two of our favorite editors put out issues jam-packed full of fashion and beauty goodness every time. Be sure to check out VIVmag & La Perla Beachwear as we patiently await their next brilliant collaboration.
Xx MAK

Who says you need to spend a million bucks to look like it?
We love Stella McCartney, Temperly, Rag & Bone, Alexander Wang…we love them all! But we have always stood by the fabulous high street offerings of H&M and it seems they just keep getting better. Check out what's coming up in their Fall/Winter collection…giant puffed shoulders, leather wrap around corset belts, lace printed harem leggings…to die for! And their styling is even more inspiration, definitely the way to go…buy tons of inexpensive pieces and pile them on!
Xx MAK

How fabulous are these illustrations of high fashion, whimsical women embracing couture accessories? Created by Laura Laine for Muse Magazine's Issue 17, along with stylist Davina Lubelski, the brilliant spread infuses the reality of Chanel bags and YSL shoes with the fantasy of fairy-sized, fashion-forward women playing and living inside them…oh to live in an Yves Saint Laurent Cage Sandal…
Xx MAK